INFORMATION FOR CLUB MEMBERS
All active members of the Fusion will be given access to their own personal account. From here they can view/amend their details such as name, address and payment information. Furthermore they can track their rank, progression and required skills. They can also allocate themselves to classes using a handy booking system plus make clothing and equipment purchases via the online click and collect shop.
Email notifications may also be sent, ensuring students are kept up to date with important news and information. Click opposite on the appropriate button corresponding to your club and check your details are correct. 
Receive up-to-date alerts regarding alterations to class schedules, gradings, competitions and other important information. Speak to an instructor for further details regarding our WhatsApp groups.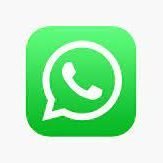 Most Martial Art schools adopt a system to measure their students' personal progress. These systems vary between styles and clubs but will typically require a periodic test of physical and technical development commonly referred to as a grading assessment. Upon successful completion, the student will most likely be rewarded with a coloured belt or sash corresponding to the relevant grade.
The Fusion MAC belt structure is as follows..
WHITE (under 8's only) | RED | YELLOW | GREEN | PURPLE | PURPLE/WHITE
(Senpai)
BROWN | BROWN/WHITE | BROWN/2WHITE
(Sensei)
BLACK (1st Dan, 2nd Dan, 3rd Dan…)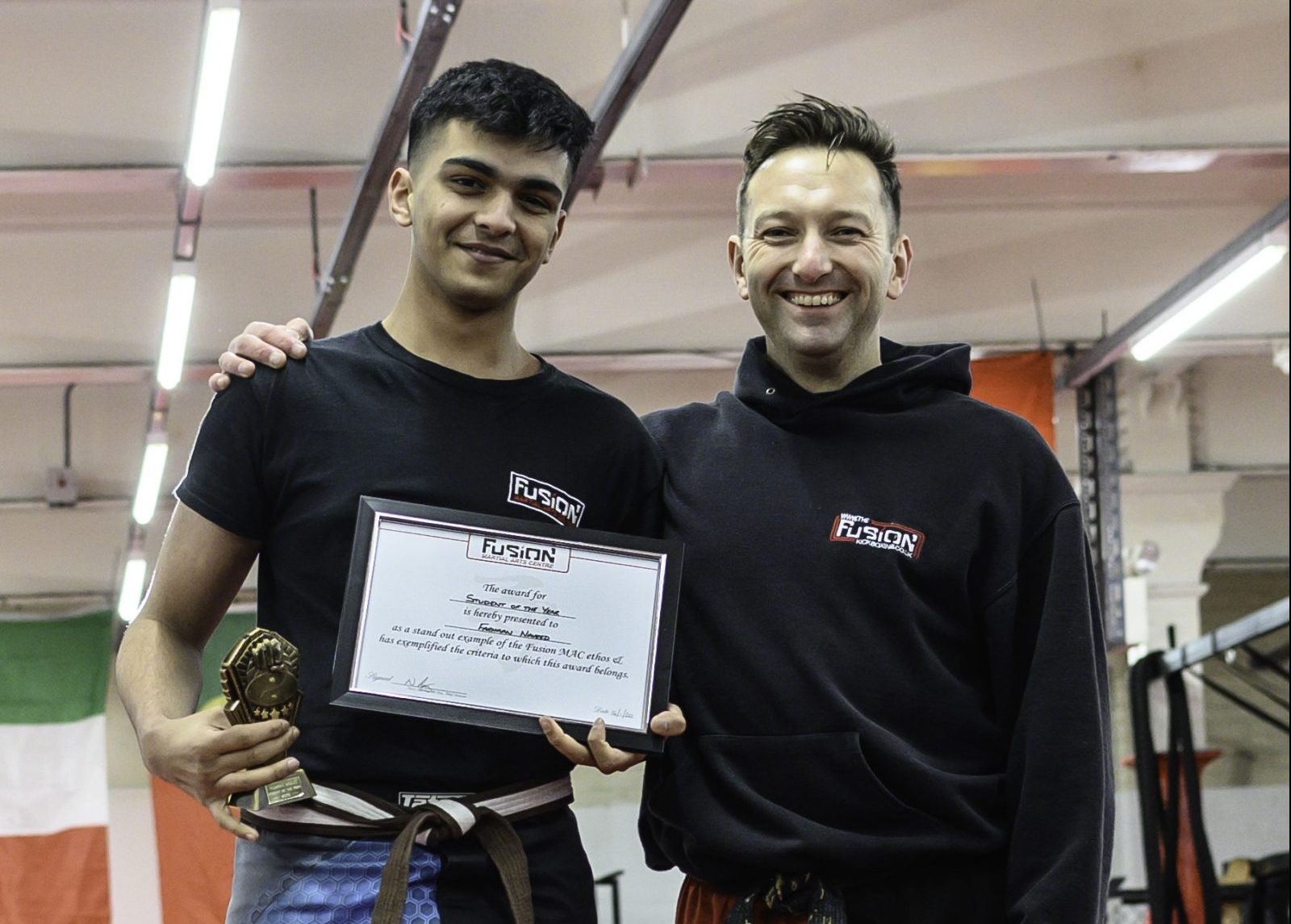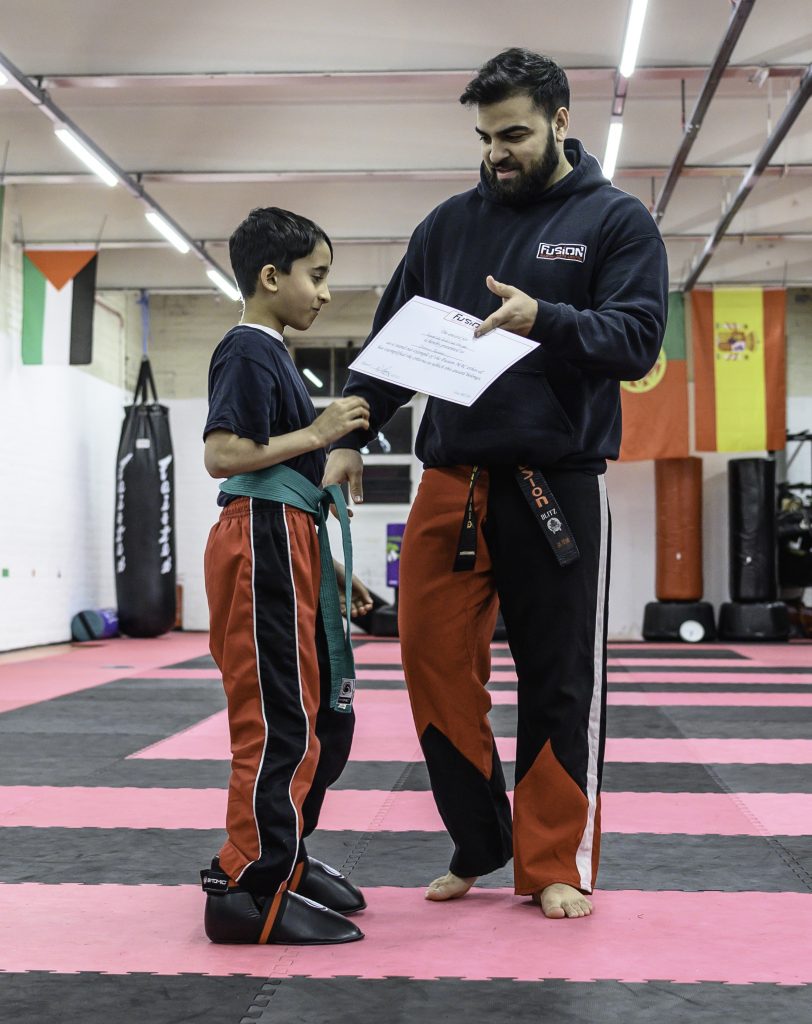 In order to be considered for promotion, there are a number of bench marks each student must achieve before undergoing a grading assessment. There are as follows..
Attendance – The higher the grade, the more sessions will be required.
Competence – Students must practice grade-appropriate techniques and combinations to become proficient before entering for an exam.
Other Factors – May include but are not limited to, a high level of fitness, technical improvement (since previous grading) and a positive attitude to training and representing the Fusion ethos.
Each student can log their attendance and track their progress at any time using the GymDesk operating system mentioned above.
Assessments are divided into sections and each section is given a score. The total score will not only determine whether the grading is a pass or fail but also provide an indication of how well the student compares to the required standard.
6-9 points = First class pass, this is rare and an excellent score to achieve.
10-18 points = Second class pass, This is the norm and an acceptable pass.
19-27 points = Third class pass, A low score meaning big improvements must be made before the student may grade again.
28-30 points = Failed Grading. The assessment must be re taken at a later date.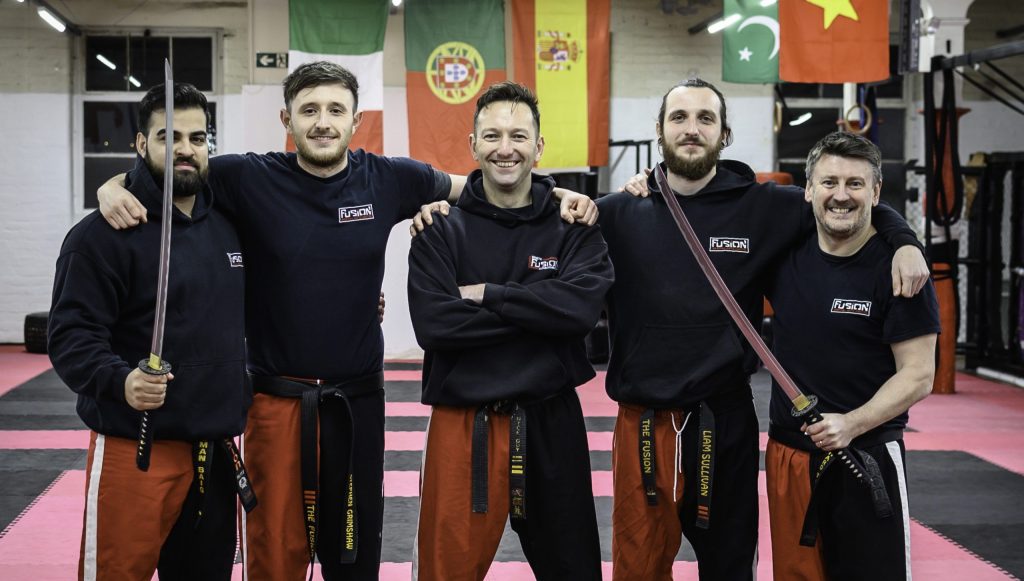 22nd May
Fight Star Interclub 53
SBG Rochdale, Unit 10a, Ensor Mill, Queensway, Rochdale, Greater Manchester, OL11 2NU
29th Apr – 1st May
WKO | 2022 Open European Championships
Metrodome Arena, Queens Ground, Queens Rd, Barnsley, S71 1AN
12th June
Tatami Sports | British Championships
Rotherham Leisure Complex, Effingham St, Rotherham, S65 1BL
26th June
IBKO | British Open Championship
Castle Leisure Centre, Bury
12th Aug – 14th Aug
WKO | 2022 Open World Championships
Metrodome Arena, Queens Ground, Queens Rd, Barnsley, S71 1AN
12th Nov – 13th Nov
WKO | 2022 Open British Ringsports Championships
Metrodome Arena, Queens Ground, Queens Rd, Barnsley, S71 1AN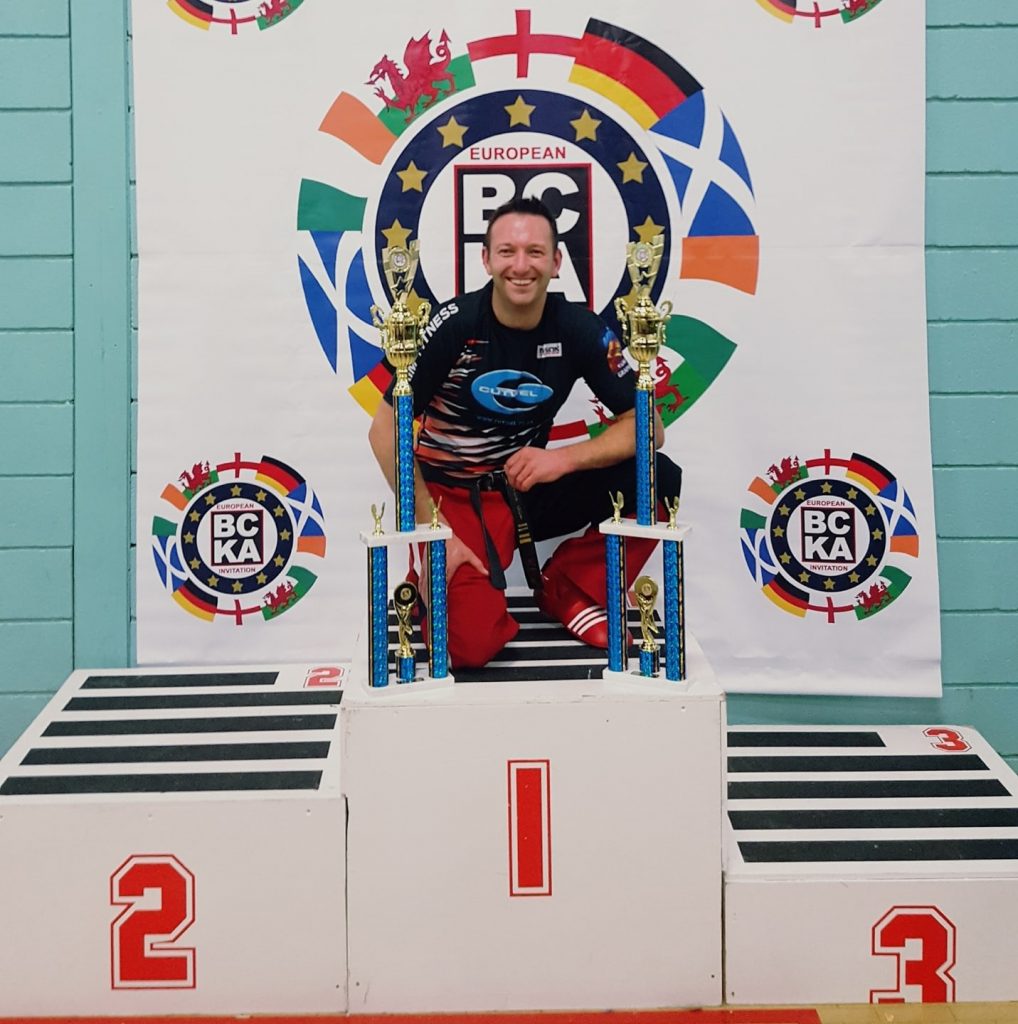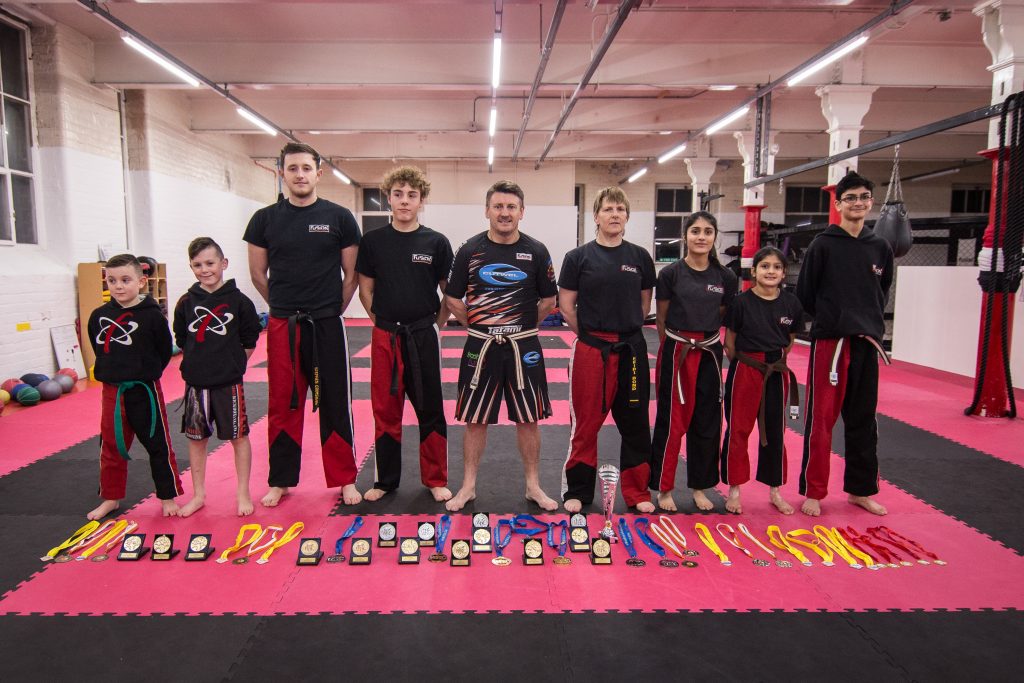 About –  Our fight squad actively competes in Semi, light and full contact Kickboxing competitions plus K1 and MMA events. 
Requirements – Anyone can train at the squad sessions. You do not have to compete. All you need is a full sparring kit and a positive attitude towards training.
Schedule – Fridays at 6pm. Book in advance using the GymDesk portal. 
Training – Sparring and drills.
Creed – Train hard and fight easy with courage, discipline and respect. Show honour and be loyal. Fight for your club, no one else.
Please ensure you familiarise yourself with the running order and rules for each competition before you attend as each may differ. This will be covered in more detail during the fight squad training sessions. Be sure to take your Fusion MAC uniform and full sparring kit. 
Fighters should conduct themselves in a professional manor both on and off the mats. Spectators are asked to keep their support positive and encouraging towards our fighters and refrain from interfering with decisions made by coaches and referees.
Competitions can often last a full day so we advise you take plenty of healthy snacks and drinks. Typically they start with weigh-ins and match-ups before moving on to the younger/lighter competitors. Women and men tend to compete towards the end of the day.
Organised events will specify their own rules and running orders. We advise speaking with your coach if you require further details.