INFORMATION FOR CLUB MEMBERS
Update member profiles
View and amend payment details
Book on to sessions and events
Track grading progress
Attendance monitoring
Members of the Fusion will be given a training record containing their grading syllabus. This details the techniques they will begin to learn which will form a part of their first grading assessments.
The first stage (Red Belt) is very basic. However, as they progress through the grades, techniques will become increasingly difficult and combinations more complex.
The purpose of assessments are to monitor progress and provide feedback on improvement whilst awarding the performance with a score.
Students will attain their next belt if they surpass the score which is required of them. In addition to this students will also be rewarded with a certificate and a new syllabus to complete for their next belt.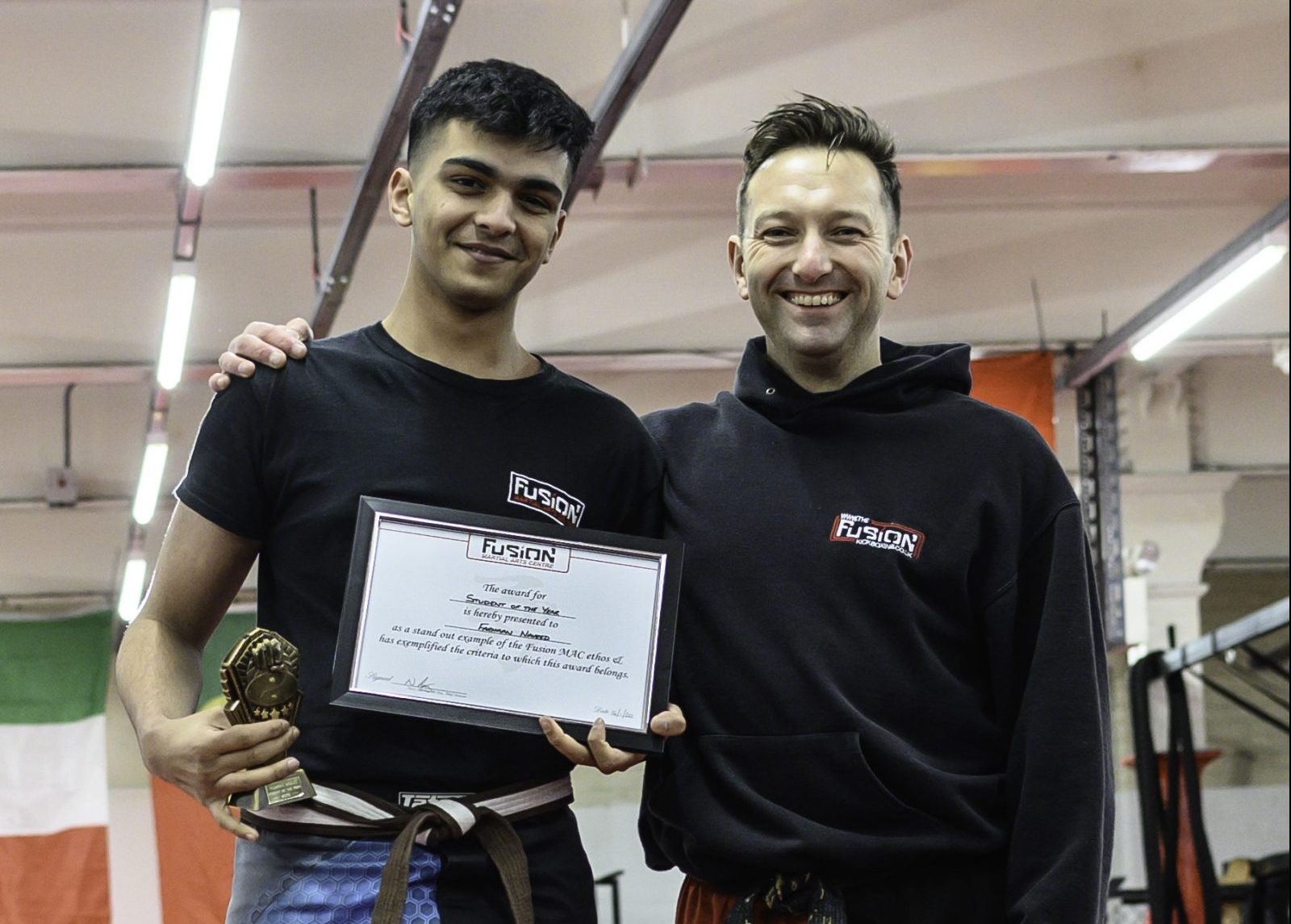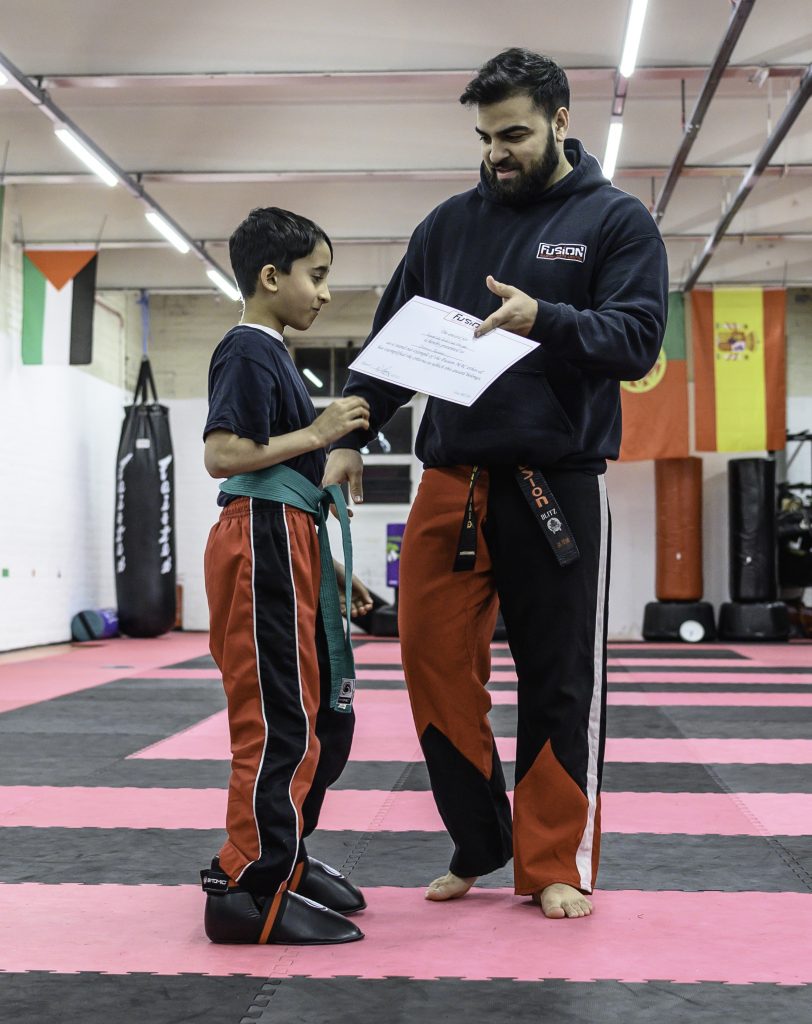 This will always vary from club to club. A student from another club may have the same colour belt as you but be a higher or even lower grade. Because of this you should never assume they are more or less capable than you are. A belt is merely a mark of what level you are at within your own club. The Fusion's belt structure goes as follows..
WHITE (Minis only) – RED – YELLOW – GREEN – PURPLE – PURPLE/WHITE
(Senpai)
BROWN – BROWN/WHITE – BROWN/2WHITE
(Sensei)
BLACK (1st Dan)
Before
Familiarise yourself with your assessment sheet. This will track your progress with relation to the amount of lessons required to grade. It also details the techniques you should be focusing on specific to your grade.
Assessment times and dates will be displayed on the notice board in the M.A.C. Once you have been selected to grade, a green ticket will be stapled to your assessment sheet, .
Assessment fees should be paid before the day of the exam.

Payment will not be accepted on the same day

unless permission has been granted previously.
Avoid missing lessons during the run up to your grading.
If you become unable to attend your assessment then please tell us ASAP.
Arrive at least 15 minutes early to warm up and stretch off.
If you are late, you will not be allowed to grade and you will loose your fee!
Be sure to bring Full clean kit (including your belt) and sparring equipment.
During
No talking once the grading is underway
No drink breaks until you are told.
If you are unsure of the instructions given to you, then ask.
Train to the best of your ability and set your own standard.
After
Once you are told the grading is over then you can relax.
Cool down gradually and stretch off, wear a jumper if it's cold.
Assessment sheets will be marked and any feedback will be given.
Where applicable, belts and certificates may than be given out to those who have passed their final assessments (time permitting).
The Fusion reserves the right to withhold students' grading fees if they are late, absent, cancel or fail their grading. Please provide us with as much notice as possible if you think that any of these may concern you.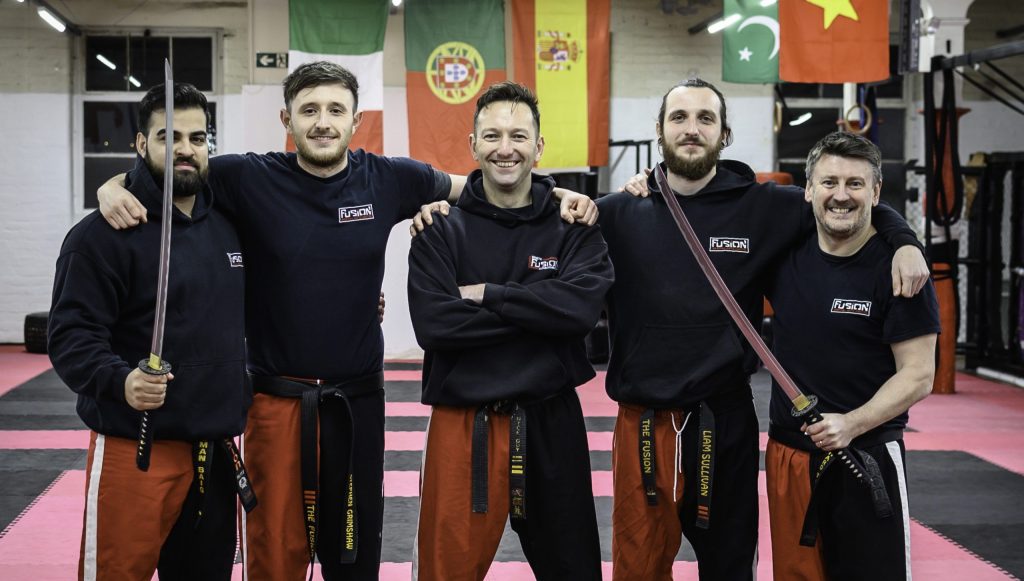 Grading's consist of a number of assessments which for new members are relatively  short and require only basic techniques to be performed. As students progress up through the ranks, the exams become longer and more complex.
Students that are being examined will work through a number of sections. These will include
Circuits
Bagwork
Pad drills
Basics
Sparring
Overall attitude and effort will also be scored.
Each section of an assessment will be given a score. These scores will be totalled up at the end of the final assessment and dictate the final mark. These are as follows..
6-9 points = First class pass, this is rare and an excellent score to achieve.
10-18 points = Second class pass, This is the norm and an acceptable pass.
19-27 points = Third class pass, A low score meaning big improvements must be made before you can grade again.
28-30 = Failed Grading. The assessment must be re taken at a later date.
Assessment dates will be displayed on the notice board within the M.A.C and will also be visible via the Virtuagym app. Please ask at reception for details.
Times on the day may vary slightly than what is advertised.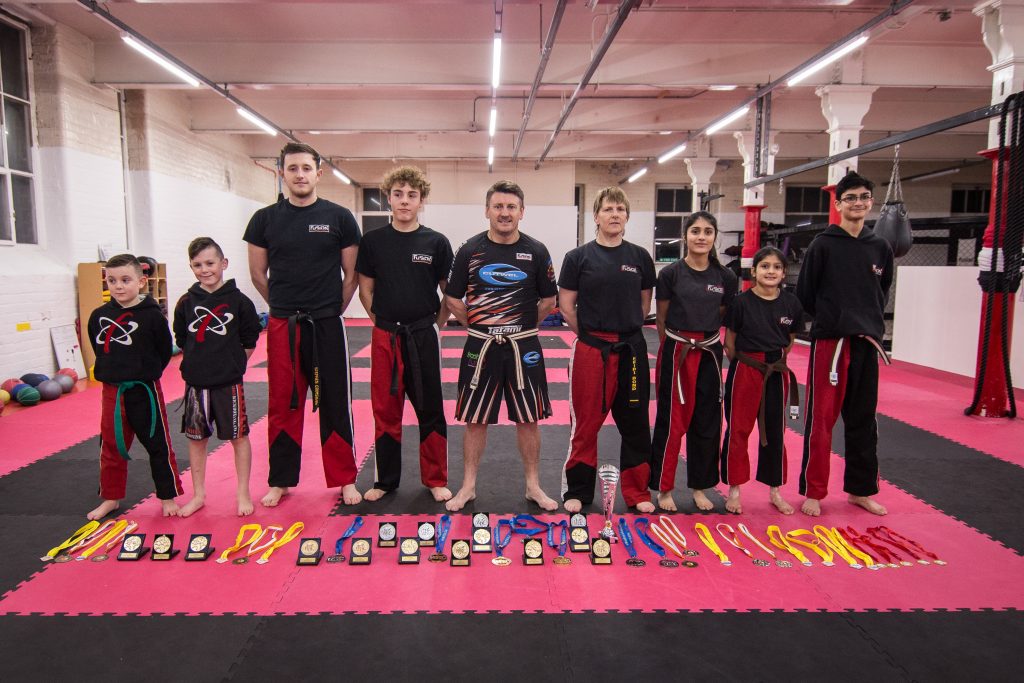 The Fusion M.A.C has actively competed in countless tournaments over the years and consequently won a multitude of prestigious titles.
Events have taken our fighters to regional, national and international locations to compete.
Combatants have fought it out in Kickboxing, MMA and Ju-Jitsu bouts whilst training at the Fusion. Subsequently they have succeeded in becoming British, European and even World Champions.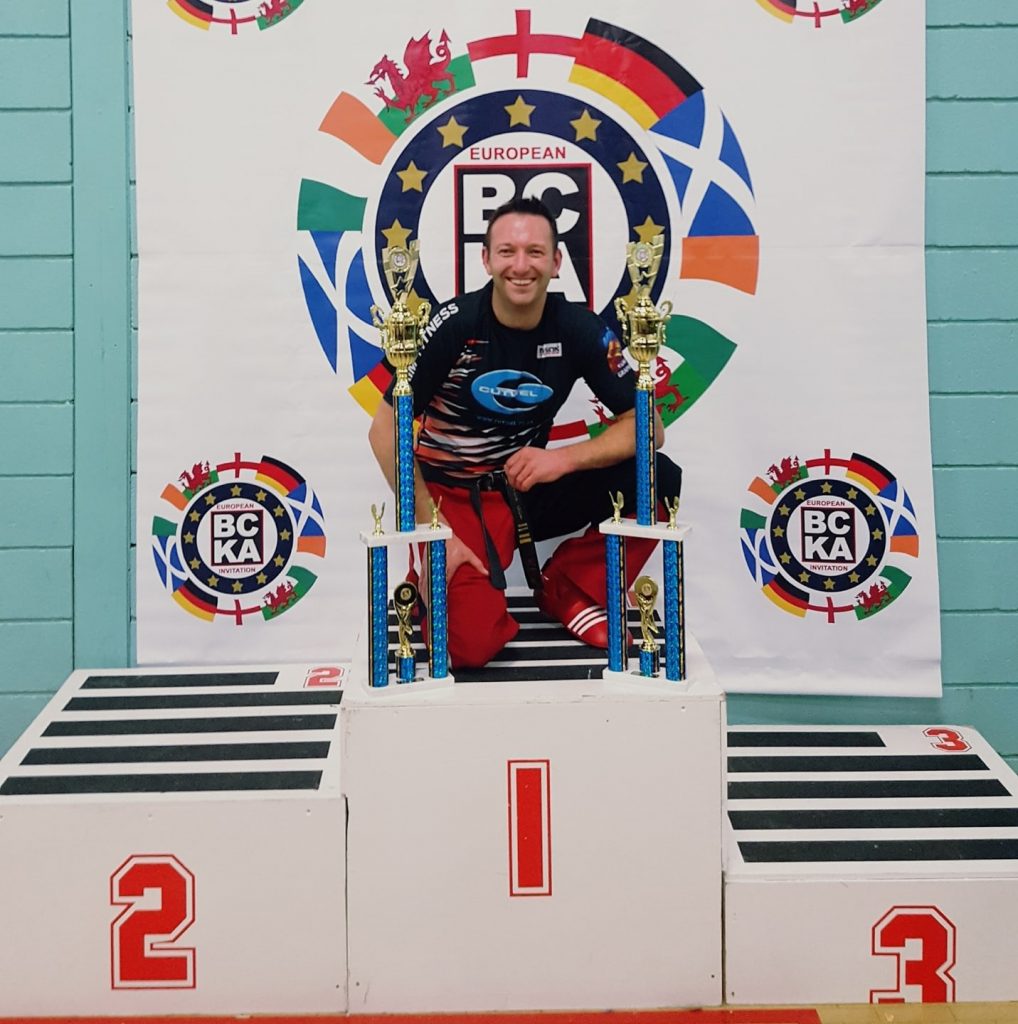 Please show your support for the Fusion M.A.C by following us on social media and even more importantly, leaving a positive review for the club. A good place to start would be with Google and Facebook?
You could also follow us on Instagram and if you'd like to see more videos, subscribe to our YouTube channel.
All the links can be found at the bottom of the page. Just click on the individual icons.
In the mean time, here is a small selection for you to be getting on with.
Videos filmed on location at the Fusion Martial Arts Centre by the Warrior Collective.
Members can get further information on classes HERE