DISCOVER IF WE CAN MEET YOUR NEEDS
AGE GROUP:
6yrs and Under
EXPERIENCE:
Beginners
AGE GROUP:
7-10yrs
EXPERIENCE:
Beginners
AGE GROUP:
7-10yrs
EXPERIENCE:
Intermediate to Advanced
AGE GROUP:
10-14yrs
EXPERIENCE:
Beginners to Advanced
AGE GROUP:
14-17yrs
EXPERIENCE:
Beginners to Advanced
AGE GROUP:
18yrs+
EXPERIENCE:
Beginners to Advanced
Very basic Kickboxing techniques and exercises which will prepare your child for our Junior minis class.
Fun and games that will help develop your tots balance and co-ordination along with their flexibility and self-confidence.
Very basic Kickboxing techniques with the emphasis being on stance/guard. Short pad drills and simple Self Defence escapes.
Lots of exercising with a game thrown in at the end of the session.
Intermediate to advanced Kickboxing techniques. Long pad drills with basic grappling restraints and escapes.
Fitness routines and sparring. Fun game at the end.
Kickboxing techniques for beginner grades to advanced. Medium to high intensity circuits and bagwork. 
Plenty of drills and sparring with some MMA techniques being introduced.
Similar sessions to the Kids class with slightly more contact allowed when sparring due to the height and weight increase.
Circuits and HIIT routines combined with strength and conditioning drills.
Kickboxing and MMA techniques practiced on pads and one another.
Controlled sparring for everyone who is confident, capable and has the correct equipment.
STYLES TAUGHT IN GROUP CLASSES
Classes may vary slightly at different Centres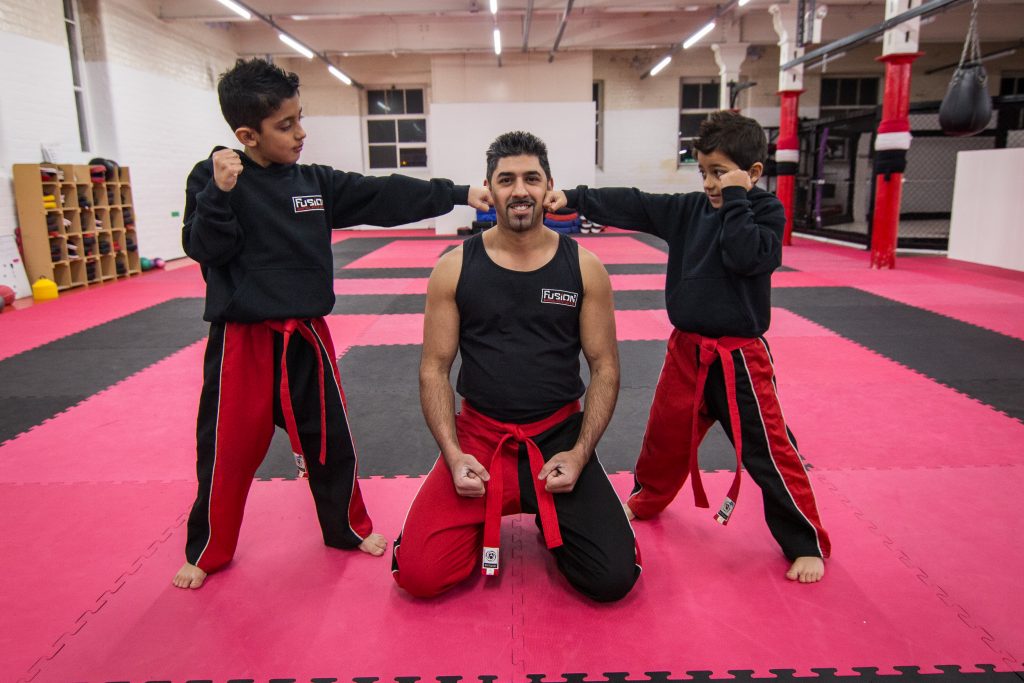 If two or more members of the same immediate family are training at the Fusion M.A.C then they will be eligible for a family discount. Therefore, every month you can benefit from a reduction in tuition fees. The exact savings will be calculated at the centre and form part of your FREE consultation.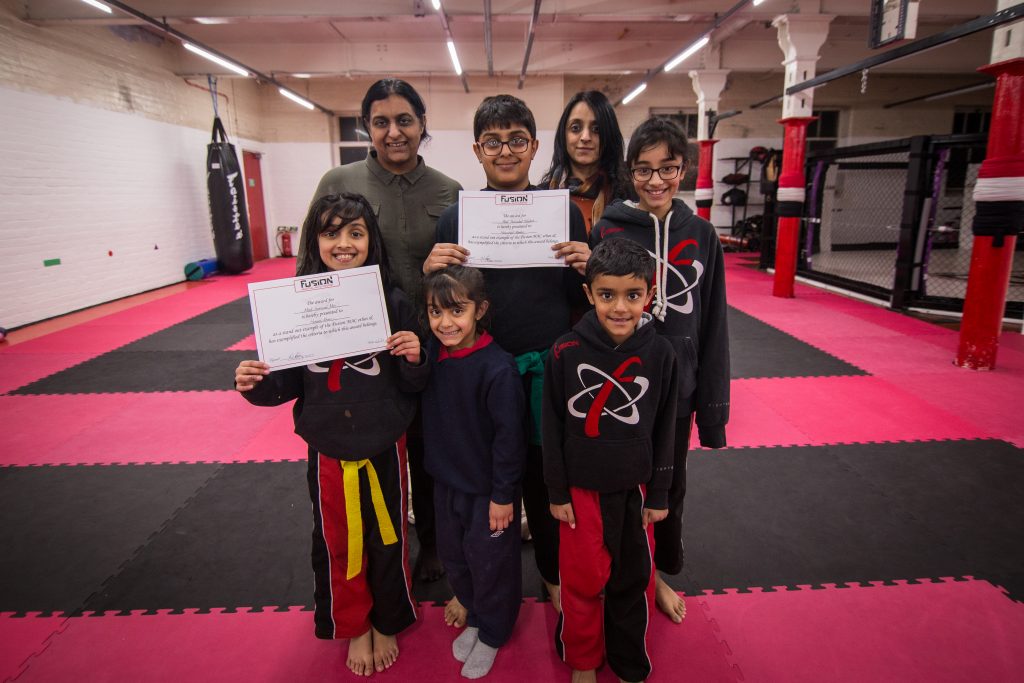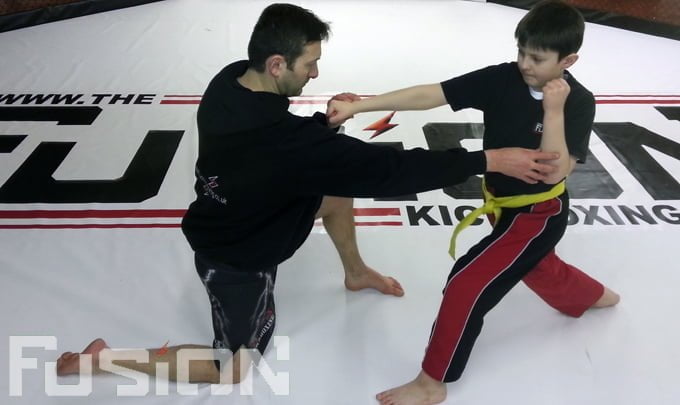 Private tuition is available for everyone. It provide students with a chance to work personally with their own instructor. Together they can target areas that the student needs to develop. They don't need to be one-on-one either. You could take a lesson with a friend/partner/training buddy or even a family group to help spread the cost. You don't even have to be a member of Fusion.
How the lessons work would be entirely up to you. It could be preparation for a grading or an upcoming fight. You may be having issues with a certain technique or maybe you just want to work on improving your fitness levels. What ever your reasons, your personal instructor can devise a lesson/lessons for you.
You can take your private lesson at any time mutually agreed between you and your instructor. After you have paid for your lesson/lessons your details will be entered onto our database and you will be good to go.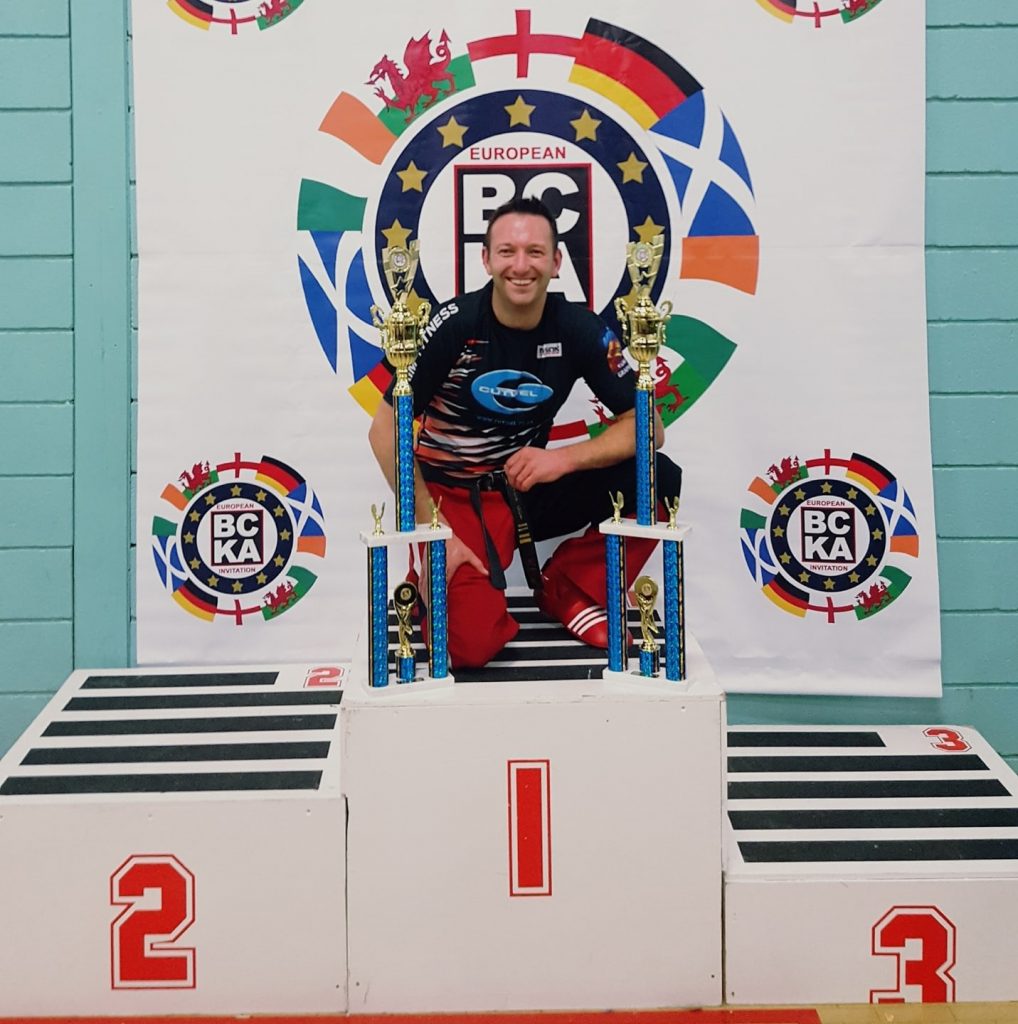 CURRENT GRADE:
Black Belt 4th Dan
INFO:
Chief Instructor and founder of the Fusion M.A.C.
ACCOLADES:
W.A.K.O British Champion.
B.C.K.A Double European Champion.
W.F.F.O European Champion.
W.K.A World Quarter Finalist.
Clash of the Titans Champion (Team Shorai).
Trainer of multiple World Champions.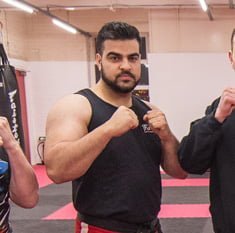 CURRENT GRADE:
Black Belt 1st Dan
INFO:
Head Instructor at Fusion Bingley.
Instructor at Fusion M.A.C Bradford
ACCOLADES:
Awaiting Bio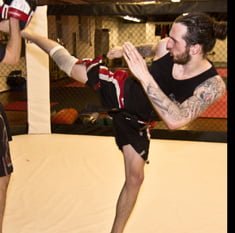 CURRENT GRADE:
Black Belt 2nd Dan
INFO:
Instructor at Fusion M.A.C Bradford.
ACCOLADES:
Awaiting Bio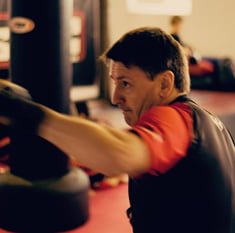 CURRENT GRADE:
Black Belt 1st Dan
INFO:
Instructor at Fusion M.A.C Bradford. Founder of Aim4Fitness.
ACCOLADES:
Awaiting Bio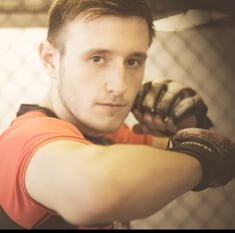 CURRENT GRADE:
Black Belt 3rd Dan
INFO:
Instructor at Fusion M.A.C Bradford.
ACCOLADES:
Awaiting Bio
CAN'T GET TO US?
WE CAN COME TO YOU
In the past, our certified instructors have held classes, seminars and private lessons away from our location. A few examples why you might want to consider using us would include..
AFTER SCHOOL CLUBS
Previous clients have included Marshfields Primary School, Bradford; Halifax Academy and the Barnardos charity. We can operate single sessions or work on a term basis, whichever might suit you best.
CORPORATE EVENTS
Another example of why you may want to hire us would be to lead a team building event at your company. We have a range of equipment we can supply to introduce alternative "ice breaking" ideas.
121 SESSIONS
Fancy getting some fresh air in the park or maybe you'd like to work some pad drills in your own back yard. The choice is yours. We can adapt sessions to suit the environment.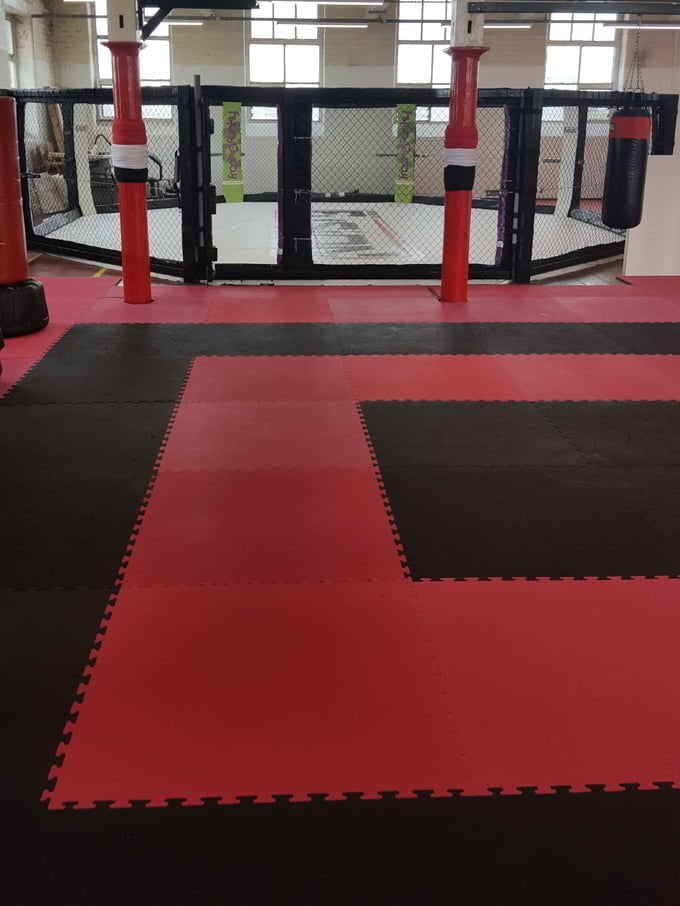 We are constantly on the lookout to add to our range of Martial Arts classes. If you or someone you know would be interested in joining our team here at the Fusion then please get in touch. 
Alternatively, you may wish to bring your existing club/school and make use of our excellent facilities. We have flexible terms that could be agreed on an hourly/daily/weekly or monthly basis. 
All we ask is that your style does not conflict with any of the classes already in place. We would certainly consider the addition of Thai Boxing, Tae Kwon Do, Ju-Jitsu, Kung Fu or BJJ.
Furthermore, we would love to attract other fitness classes/ instructors. Activities such as Yoga, Zumba, Pilates or Body Combat would be ideal.